Alleged Heroin Dealer Literally Caught Napping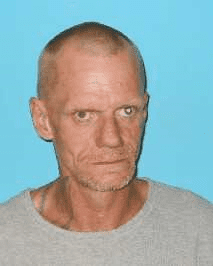 Johnny Ruhga TCSO Booking Photo

View Photos
Sonora, CA – A digital scale heavily coated with heroin and a snoozing driver, both visible through the window of an SUV parked at a Sonora gas station pump, triggered an early morning arrest.
Tuolumne County Sheriff's spokesperson Sgt. Andrea Benson states that a deputy patrolling the area of AM/PM on Mono Way in Sonora around 1 a.m. spied a Silver Honda CR-V parked at one of the pumps. As the deputy approached the vehicle and knocked on the driver's side window to check on the man, later identified as 46-year-old Johnny Ruhga of Jamestown, the suspect awoke.
While speaking with Ruhga, the deputy glimpsed an object sitting on the floorboard: a digital scale with what appeared to be a large amount of heroin residue. Following a vehicle search deputies also turned up 5.83 grams of heroin, packaging material, suboxone, drug paraphernalia and evidence of drug sales.
Ruhga was arrested and after a family member arrived to pick up his dog, the sole passenger in the SUV, he was booked into the Tuolumne County Jail for felony possession and transportation of a controlled substance for sale along with possession of drug paraphernalia.