Sonora Area Foundation Awards 52% More In Scholarship Monies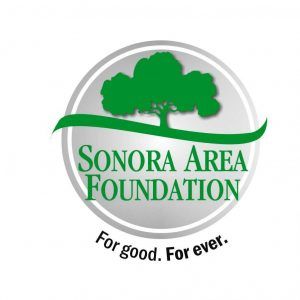 Sonora Area Foundation logo

View Photos
Sonora, CA — With an eye on investing in the Mother Lode's future leaders a local community foundation has broken its own record for scholarships.
Sonora Area Foundation, which last year funded $375,000 in scholarships, shares that it has since granted 236 awards totaling $571,350. This reflects an increase of more than 52 percent.
The foundation's board of directors explains that the total includes several first time scholarships; among these were to honor the memory of local educators Rick Restivo, Charles (Chuck) Griffin, Dr. Pete Marinovich, Captain John T. Berger and Kenneth H. Bisordi.
Add-on scholarships offered to Tuolumne County high school students attending Columbia College funded by local company Front Porch/Get More Math also increased significantly. This year, 44 awards were made to augment and extend the college's new Promise Scholarship, which provides a first year without tuition or fees to all county high school graduates.
Through the Front Porch / Get More Math scholarship, awarded students additionally receive a stipend of $600 per semester for books — and a second year "full ride," which will cover tuition, fees and books. As foundation officials stress, the combined programs are designed to provide a tremendous incentive for students to "stay local" and attend Columbia College.
"This is such great news for high school students in our community," enthuses Columbia College Foundation Board President Colette Such. Further thanking Front Porch for helping to further fuel the education plans of tomorrow's leaders, she emphasizes, "We're thrilled to have Front Porch make this impressive investment to support and motivate young students — and to build so significantly on our Columbia College Promise."
For information on grant applications, making a donation or establishment of a donor fund, click here.