Pooley To Be Appointed Tuolumne County Sheriff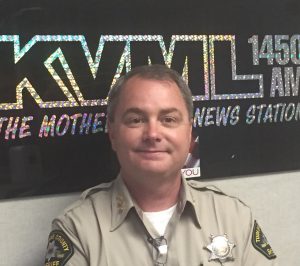 Bill Pooley

View Photos
Sonora, CA — Following last week's retirement of Jim Mele, the Tuolumne County Board of Supervisors will vote to appoint Bill Pooley as the next sheriff.
Mele's term was set to expire at the end of the year, and Pooley was the winner of June's Primary Election, after running unopposed. The supervisors will vote on Tuesday to have Pooley finish out Mele's term, through January 7, before Pooley's elected term officially takes effect. Immediately after Tuesday's vote, Pooley is scheduled to be sworn into office. The board meeting will start at 9am, but the sheriff appointment is scheduled for noon.
Also tomorrow, the board will have further discussions about placing a Transient Occupancy Tax (hotels and lodging) increase on the November General Election ballot. The proposal on the table is to increase it from the current 10-percent to 12-percent. In addition, the board will talk about expanding it to camping and RV parks.
At the end of the open session, the supervisors will meet in closed session to talk about the process for finding a replacement for soon to be retiring County Administrator Craig Pedro.