'Destructive Device' Found In Drug Raid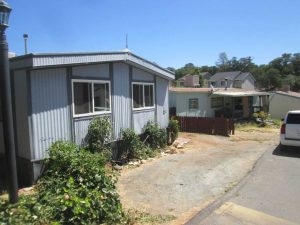 Cepeda's mobile home that was searched

View Photos
Jamestown, CA — A Jamestown man is behind bars on $100,000 bail after his home was raided by the Tuolumne County Probation High Risk Supervision Team.
One item that sheriff's deputies found inside the Jamestown Road home was a bit of a surprise. It was a military smoke grenade. Sgt. Andrea Benson indicates, "The Calaveras County Explosive Ordinance Disposal Unit was called to the home and confirmed the grenade met the elements of a destructive device." The search also netted Butane Honey Oil manufacturing equipment, 48 grams of marijuana, a pay/owe sheet and drug paraphernalia.
The suspect, 22-year-old Joseph Cepeda, was not at the home during the raid, but was located and arrested later. Cepeda faces charges of possession of a destructive device, a controlled substance and drug paraphernalia along with manufacturing a controlled substance.