Calaveras Supes To Dig Into Deep Agenda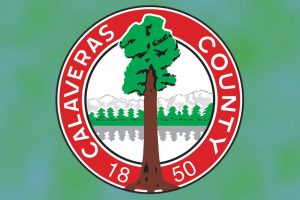 Calaveras County Seal

View Photos
San Andreas, CA — The Calaveras County supervisors face a long, densely packed agenda next week that includes adopting recommended budget plans and deciding whether or not to proceed with bringing cannabis related and/or tourist tax measures to the November ballot.
Following last week's budget planning sessions, County CAO Tim Lutz adjusted his recommended FY 2018-19 budget to reflect board direction, still ensuring that all tweaks made remained in compliance with state Budget Act and other requirements with total funds appropriations for capital assets totaling just under $3,755,000.
As reported here, at the end of those budget meetings, District 4 Supervisor Dennis Mills polled his colleagues and received sufficient support to reopen consideration of placing the current board-imposed commercial cannabis grow ban on the fall ballot for the voters to decide. The discussion will also address the potential of adding a regulatory measure option for voters to consider, allowing cultivation and related uses in certain zones by qualified registered and/or permitted applicants.
TOT, Butte Fire Trees, Trash Fees
The supes will also hear a presentation by Fairbank, Maslin, Maullin, Metz & Associates, Inc. (FM3) about its public opinion survey for a proposed Transient Occupancy Tax (TOT) increase. FM3 will overview information and processes, which include telephone interviewing techniques, data collection and analysis. The contractor began surveying registered Calaveras county voters on June 6 electronically and by telephone to identify voter support for an increased TOT.
Among other business, the board will address adding a fifth amendment to the county's professional services agreement with Tetra Tech, Inc. for over $793,000 in additional arboricultural and tree removal monitoring services relating to Butte Fire disaster recovery to compensate for just over $350,000 in additional tree removal and over $443,000 in required biological and cultural monitoring expenses. If approved, the fifth amendment would bring the total not to exceed contract cost into the neighborhood of $5,247,000 through June 30, 2019.
Also slated are plans to either adopt or reject Cal-Waste's requested four-and-a-quarter percent rate increase for the next contract year.
Tuesday's meeting will begin in the government center's supervisors chambers (891 Mountain Ranch Road) following an 8 a.m. closed session to discuss some of the current lawsuits between the county and commercial cannabis growers.