Alleged Stalker Attempted To Break Into Bedroom Window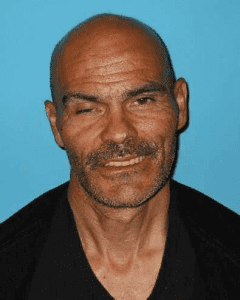 Benjamin Tarango TCSO Booking Photo

View Photos
Sonora, CA — Following a scary incident, deputies hauled a local man off to jail for felony stalking.
Tuolumne County Sheriff's spokesperson Sgt. Andrea Benson recounts that on Saturday morning at 6:30 deputies responded to a home on Bullpine Lane in Columbia for a report of a suspect attempting to enter the residence through a bedroom window, identified as 50-year-old Benjamin Tarango.
Benson says deputies learned of ongoing physical altercations between Tarango and a confidential victim that have spanned over the past four months and that during past arguments he punched the victim in the head and held her down. No longer welcome on the property, he has continued trying to contact the victim and has made threats.
When deputies arrived at the home Tarango had departed but Sgt. Benson says by later that day they had arranged a meeting with him, during which he admitted to going to the residence after being told to stay away. Charged with felony stalking, he was booked into the Tuolumne County Jail and assigned a $25,000 bond.