Tuolumne Area Burn Delayed Due To Wildfire Activities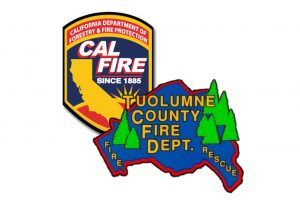 Cal Fire - Tuolumne County Fire Department Logo

View Photos
Sonora, CA – A prescribed burn fire set to ignite tomorrow in Tuolumne is on temporary delay say CAL Fire officials.
The burn, planned to take place from 10 a.m. until 5 p.m. within the Mt. Havalia Vegetation Management Project site adjacent to Tuolumne, is for the purpose of increasing the fire break in the area.
CAL Fire Tuolumne-Calaveras spokesperson Emily Kilgore confides, "It has been postponed due to increased fire activity around the Tuolumne-Calaveras Fire Unit and our resources being drawn down as we have sent multiple resources to support those outside larger fires –- it is just going to be postponed until further notice."
When underway, officials say smoke will be visible from Tuolumne Road, Providence Mine Road, Laurel Avenue and parts of Apple Colony Road.