Hawkins Discusses City Of Sonora Issues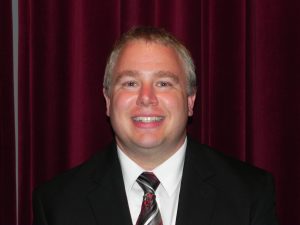 Matt Hawkins Sonora Mayor

View Photos
Sonora City Councilman Matt Hawkins discussed several items facing the City of Sonora.
Hawkins was Thursday's KVML "Newsmaker of the Day".
According to Hawkins, some of the issues that continue to need to be addressed includes the need to maintain a small town atmosphere that remains tourist friendly.
"We have attracted new businesses", said Hawkins. "Several of the buildings that were empty a few years ago in Sonora are now open and that is a great sign."
As a part of Vision Sonora, the City of Sonora will continue to study the possible permanent closing of Linoberg Street to vehicle traffic, turning it into a pedestrian friendly walkway.
"Fire trucks are nearly unable to use Linoberg," said Hawkins. "It is one of the least traveled streets in Sonora".
Homelessness continues to be a problem and Hawkins is a part of a 'homeless task force'.
Hawkins stated, "Some of the issues we continue to look at include public transit facilities, lack of parking spaces, uneven sidewalks, traffic congestion and historic preservation."
"We now have a new Police Chief and we're acquiring a couple of newer police vehicles. City crews have stepped up their visual presence around downtown Sonora, in response to some of the requests from the business community.
According to Hawkins, "The City of Sonora budget is tight, but it is positive."
The "Newsmaker of the Day" is heard every weekday morning on AM 1450 and FM 102.7 KVML at 6:45, 7:45 and 8:45 AM.