TUD Smoke Testing Planned For Today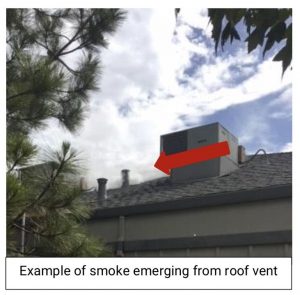 Smoke Testing

View Photos
Sonora, CA — Do not be alarmed if you see smoke today in the area of Camage Avenue near the Tuolumne Utilities District Office.
TUD crews will be cleaning and smoke testing its sewer collection system between 8am-3pm. Officials warn that residents and businesses in the vicinity of Camage Avenue could  see some smoke nearby.
TUD reports that smoke testing is the process of injecting artificially produced smoke into a blocked off pipeline segment to see where the smoke emerges. If the sewer main is in good condition, the forced smoke will emerge from manhole lids along the line and house vents on the roof. If the line has defects, the smoke will find the break and try to escape through the break.