Prescribed Fire Planned Near Groveland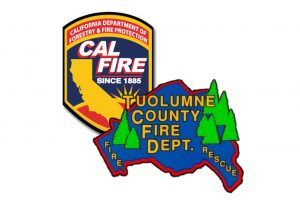 Cal Fire - Tuolumne County Fire Department Logo

View Photos
San Andreas – CAL Fire officials are alerting residents and travelers in the areas of Groveland, Big Oak Flat and Greeley Hill of a prescribed burn set for tomorrow.
The burning is slated to take place in the Gookin Vegetation Management Program (VMP), where smoke may be visible during the daytime hours. The activity is described as being for the benefit of the watershed as well as for wildland fire protection. It will also reduce medussahead grass, a noxious weed, which will improve cattle grazing.
If conditions are conducive, officials say that a minimum of 100 acres of grass and oak understory will be burned between the hours of 9 a.m. and 6 p.m. Resources scheduled to be on scene include five fire engines, two fire crews and two dozers.