Man Severely Beaten In Downtown Sonora Fight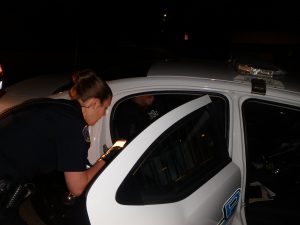 Arrests Made In Downtown Sonora

View Photos
Sonora, CA — Limited details have been made available, but a Sonora man was transported to a central valley hospital early this morning following a fight outside a Sonora bar.
Sonora Police Department officers were dispatched to South Washington Street, near Zane's Iron Horse Lounge, shortly after midnight. The PD found that an unidentified 57-year-old Sonora man was badly injured and suffered head trauma. 26-year-old Avery Smith, 26-year-old Ariz Jacques and 44-year-old Joseph Garcia, all from Sonora, were arrested in connection to causing the injuries.
The PD's investigation determined that it is alleged that the fight originated in a downtown bar because the victim was being disrespectful, and was chased outside by Garcia and Smith. A physical fight occurred, and Jacques soon became involved as well, kicking and beating the victim.
All three suspects were booked into county jail on $50,000 bail for contributing to a felony battery. The victim's current condition is unknown, and an investigation is ongoing.