Second Weekend In June Events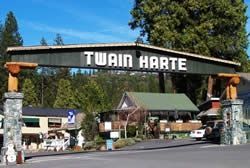 Twain Harte

View Photos
There are many events, including Second Saturday Art Night, taking place in the Mother Lode this weekend. This Saturday is Linoberg Art Market (or LAM), an exhibition of community art in the Linoberg Alley/Street. Several downtown shops will have live music the Summer Concerts at Coffill Park kick off at 8PM and this year all concerts are free. The chamber's slogan is "If you're happy and you know it tip the act." Access full event details in the event listing here.
A rundown of local high school graduation ceremonies tonight and tomorrow evening is here. 
For those who get tickets, the Western Sierra Chapter of the California Deer Association will hold its 13th Annual Banquet and Auction at the Mother Lode Fairgrounds in the Sierra Building. More details are in the events calendar here.
The Twain Harte Community Yard Sale is this Saturday in front of the Twain Harte Area Chamber of Commerce. Free admission and spaces are available to sell your treasures. Details are here.