Man Arrested For Allegedly Stalking Angels Camp Girl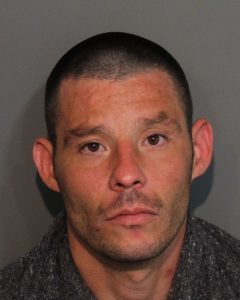 Kevin Calhoun

View Photos
Angels Camp, CA — The Angels Camp Police Department arrested a man who was allegedly stalking a 16-year-old girl.
The PD reports the teen first came into contact with the suspect last week while she was getting gas at a service station in the 1000 block of South Main Street. She says the suspect, later identified as 36-year-old Kevin Calhoun of Pine Grove, parked behind her, and asked for help. It was regarding something about needing to get to his parent's home. The PD says the juvenile declined to provide any assistance, and after watching her pump fuel, he returned to his vehicle.
Yesterday the girl was driving in the 200 block of South Main Street and saw Calhoun pulling out of a parking lot. She said he watched her as she drove by. The girl returned home and told her parents about the incident, and stated that she did not believe the man followed her home.
Later in the day, the father of the girl saw a man matching Calhoun's description, and vehicle, parked near their home. The Angels Camp Police Department responded and pulled over Calhoun because his vehicle did not have a front license plate. He was then arrested and booked into county jail on a charge of stalking the girl.
The police department reports that Calhoun denies that he followed the juvenile to her residence and he has requested an attorney.