Local Agencies Offer Student Job Opps, Other Help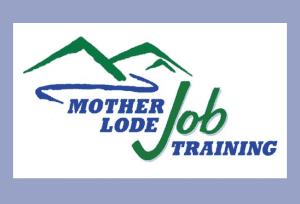 Mother Lode Job Training Logo

View Photos
Sonora, CA — As Mother Lode high schools prepare to let out for the summer, two programs are gearing up to help employ students and provide other supportive aid.
The first program, through Mother Lode Job Training is being funded through a Summer Training and Employment Program for Students (STEPS) grant. It aims to fund jobs for 50 students this summer in Amador, Calaveras, Tuolumne and Mariposa counties and is asking local employers to step up and become partners.
Participating businesses would take on a mentoring role, helping the students develop work readiness and other skills and abilities needed to be successful in the workplace.
Mother Lode Job Training officials point out that programs like those funded through STEPS are very powerful have positive lasting impacts on participating youth and also give businesses the opportunity to help with developing the future workforce and leaders, one student at a time. Interested businesses should call Lisa Edwards at the agency for more details at 536-4513.
Youth Employment Micro-loans
Now open for business through TeenWorks Mentoring Inc. is a new program providing Tuolumne county teens from 14 to 19 years old with the ability to help pay for job-related needs through a no-interest micro-loan.
Funded through a grant award by Sonora Sunrise Rotary Club, it fulfills a recognized need and another way to assist disadvantaged youth with improving their opportunities to find and retain employment.
Both TeenWorks and the Rotary Club see the micro-loans program as a way to support young workers developing employment skills and financial accountability, adding that payback provisions will be flexible, as stated in a loan agreement on a case-by-case basis.
Loan monies can be used to cover a range of job-required expenses, such as job-related safety equipment, small tools, and supplies; uniform clothing not suitable for ordinary wear; protective clothing like hard hats, safety shoes and glasses; physical exams. They may also cover fees to employment agencies and other costs to look for a new job in a present occupation and/or certain educational expenses. Click here for application details.