Burglar Caught Red Handed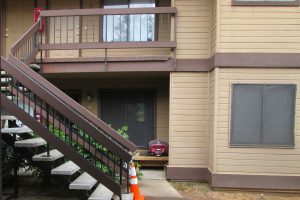 Chukar Circle Apartment Complex

View Photos
Sonora, CA — A man was shocked when he came face to face with a thief in his home.
The incident happened at the Chukar Circle Complex in Sonora recently. Tuolumne County Sheriff's officials report that when the man returned to his apartment, he found a thief in his bathroom – holding his prescription drugs. The startled burglar dropped the medication and ran out the front door of the apartment.
A deputy responded to the scene and with a description of the thief began searching the area. He spotted the suspect, 37-year-old Eric Taylor, walking near the apartment complex on Lyons Bald Mountain Road.
After questioning, Taylor was arrested and booked into the Tuolumne County Jail for burglary.