Update: Calaveras County Shooting Investigation Closes Highway 26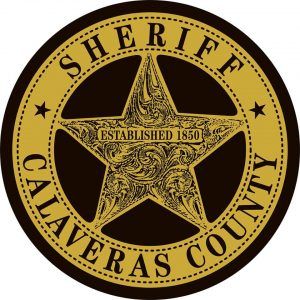 Calaveras County Sheriff's Office

View Photos
Update at 2:47pm: Caltrans officials report that a stretch of Highway 26 west of Mokelumne Hill that was closed for a possible crime scene investigation has reopened.
Update at 2:05pm: As investigators are still processing the scene of what appeared to be a fatal shooting Sunday along a stretch of Highway 26 between Mokelumne Hill and Paloma, it remains closed at this time.
According to Calaveras County Sheriff's spokesperson Sgt Rachelle Whiting, there may be no other updates to report today other than when the highway will reopen. Caltrans District 10 spokesperson adds that the estimated time for that has been moved out to around 5 p.m. Earlier it was thought that the roadway would be clear for travel by 2 p.m.
Update at 8:30am: The Calaveras County Sheriff's Office is investigating a fatal shooting incident involving a motorcyclist on Highway 26 west of Mokelumne Hill.
Spokesperson, Sgt. Rachelle Whiting, says law enforcement officials were notified shortly before 6pm on Sunday that a motorcycle had crashed. The first responders reported that it appeared the motorcyclist had suffered a gunshot wound. The unidentified man was transported to Mark Twain Medical Center in San Andreas where he was later pronounced dead. His name has not been released as family members are still being notified.
It is not clear if there are any suspects at this time, or what led to the shooting. The sheriff's office plans to release additional information later today. Highway 26 is expected to remain closed, between Mokelumne Hill and Paloma, until 2pm.
Original story posted at 7am: Mokelumne Hill, CA — The CHP reports that a stretch of Highway 26 in Calaveras County is closed until around 2pm today.
CHP Spokesperson Toby Butzler reports that the closure, between the communities of Mokelumne Hill and Paloma, is due to an investigation being carried out by the Calaveras County Sheriff's Office. No additional information is immediately available. You will need to avoid that stretch of Highway 26 as no vehicles are being allowed to go through. We'll pass along additional information when it becomes available.