Update: Power Restored Near Confidence And Sugar Pine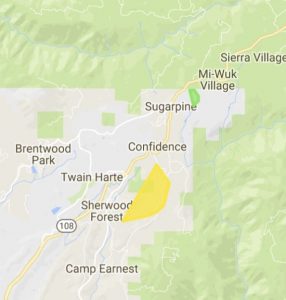 Power Outages Near Confidence and Sugar Pine

View Photos
Update at 2:05 p.m.: The lights are back on for the 136 PG&E customers in Tuolumne County that had been without electricity for nearly four hours today. Details on two separate outages can be viewed below.
Update 1:05 p.m.: PG&E reports that it has pushed back the time of repair for both outages listed below to around 2:30 p.m.
Update at 11:45am: PG&E reports that 100 customers are without electricity in the area of Confidence Mine Road and Confidence Mine Court. Full restoration is expected by 12:45pm. In addition, there is a separate outage in the Sugar Pine area, impacting 36 customers. Full restoration there is expected by 1:45pm.
Original story posted at 9:50am: Confidence, CA — Officials are on the scene of a reported small vegetation fire, with power lines potentially down, on Confidence Mine Road near Confidence Road.
Be prepared for activity in the area. The fire was quickly contained. No additional information is immediately available.