Apartment Dwelling Neighbor Arrested After Alleged Rape Attack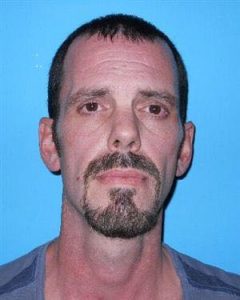 Raymond Wine TCSO Booking Photo

View Photos
Jamestown, CA – A local man is in jail on a $150,000 bond following what sheriff's investigators are calling an attempted rape and sexual battery against a female neighbor.
According to Tuolumne County Sheriff's spokesperson Sgt. Andrea Benson, deputies responded to Jamestown Terrace Apartments on Preston Lane Monday night for a reported assault and found 38-year-old Raymond Wine outside of his apartment near the apartments' laundry room undressing while acting in a reportedly bizarre manner.
Sgt. Benson adds that there were a few bystanders who originally approached him due to his behavior and the fact that he was exposing himself among which was the victim of his subsequent alleged attack after she told him to go away and back into his apartment.
Further recounting, Benson states that Wine allegedly groped and tried to force himself on the victim but the other two bystanders, both males, tried to keep him away and he eventually stopped and ran off. Deputies who arrived on-scene immediately detained Wine where they found him. Upon further investigation, they arrested and took him to Tuolumne County Jail.
According to the booking log Wine was charged with the felonies of rape by force or fear and attempt to commit the crime as well as a misdemeanor of sexual battery for the purpose of sexual arousal.