Calaveras Supes' Agenda Addresses Mixed Bag Of Business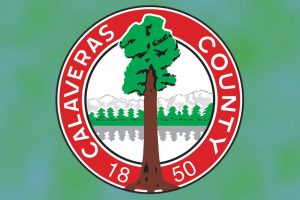 Calaveras County Seal

View Photos
San Andreas, CA – Unlike many of their recent meetings the Calaveras supervisors this week will cover a potpourri-like mix of business with no plans whatsoever to discuss legal or illegal pot-related topics.
Noteworthy actions on the regular agenda include possibly establishing a two-supervisor led ad hoc committee to review and consider increasing the county's Transient Occupancy Tax (TOT) charged to visitors who use local accommodations; something County Administrative Officer Tim Lutz has been hankering to do since his hiring back in March. Plans are also to establish a similar ad hoc committee to review the county's potential pension liability – a looming issue with many jurisdictions across the state — and to look at some prefunding options.
If the board follows the recommendations of the county planning commissioners it will give its blessing to a proposed general plan amendment and planned development permit that seeks to re-designate a former Mokelumne Hill fire station property in the downtown historic district from a public service zone to a local commercial one, clearing the way for owner Dixie Lee Adams to develop a beer and wine bar there.
Among the supervisors' consent items is to accept a State Parks and Recreation Boating and Waterways Division law enforcement marine equipment grant in the amount of $127,000 and authorize a transfer of just over $8,500 from the sheriff's AB443 funds augmenting the amount in order to purchase a submersible rescue and recovery sonar imaging remote operating vehicle (ROV) for the marine safety unit dive team. Another is to receive a $10,000 grant from the Calaveras Community Foundation that is slated to be used as part of a landscape beautification project at the government center.
Tuesday's meeting begins following the 8 a.m. closed session in the government center's supervisors chambers (891 Mountain Ranch Road) during which the board is scheduled to discuss labor negotiations and a potential matter of ligation. According to the agenda, the board expects to reconvene into a closed session at 11 a.m. for the purpose of moving forward in its process of hiring an economic development director after which it plans to break for lunch until 1:30 p.m.
The supervisors have scheduled a special meeting next Tuesday during which it is quite possible that they will make another attempt to vote in before year's end a permanent ordinance to replace the county's urgency ordinance regulating commercial medical cannabis cultivation that is otherwise set to expire in early February. Whether it will be a more restrictive set of rules on grows or an outright ban remains to be seen.