Tuolumne County Convicted Murderer Denied Parole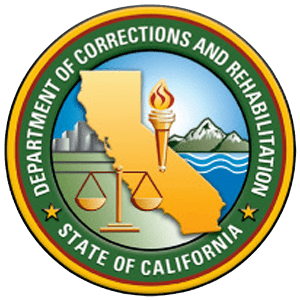 Seal of the Calirfornia Department of Corrections and Rehabilitation

View Photos
Sonora, CA — A La Grange man who killed his girlfriend, and then fled to Illinois, was denied parole following a five-hour hearing.
It was the first parole suitability hearing for 60-year-old Michael Allen Cook who killed Mary Bisbing in August of 2003. He stabbed Bisbing in their kitchen, and then chased her into the living room, where she was stabbed three additional times. Cook moved Bisbing to their bedroom and covered her with clothing, carpet and an ironing board. He then stole her credit cards and vehicle and drove to Fresno. From there he hitchhiked across country to Illinois, where his ex-wife resided. Based on a tip from her, authorities later located him in Mentropolis, Illinois, and transported him back to California. The case was prosecuted by Deputy District Attorney James Newkirk and investigated by then Tuolumne County Sheriff's Investigator Neil Lillie. Cook eventually pleaded guilty to second degree murder. Just 12 days before the murder he had pleaded guilty to a felony violation related to cutting a telephone line during a domestic violence incident between he and Bisbing. Cook had also been convicted for domestic violence against two other women in 1995 and 1998.
The Tuolumne County District Attorney's Office reports that during the parole hearing it was noted that a state psychologist had assessed Cook and felt he had a low risk of violent recidivism. However, the hearing revealed that Cook lacked understanding as to why he killed Bisbing in such a vicious way, and he stated multiple times, "I have no idea why it happened." The District Attorney's Office was also concerned by the revelation that Cook had become engaged to a woman he met while she was teaching his alternatives to violence program at Ironwood State Prison.
It will be at least three years until Cook's next parole hearing.