Casino Camera Catches Man Unknowingly Losing Illegal Item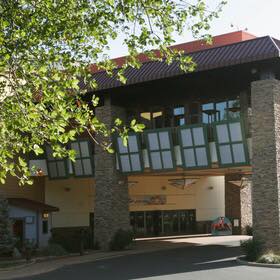 Man arrested at Black Oak Casino for having narcotics on him

View Photos
Tuolumne, CA — A man unwittingly dropped a small bag on the floor of Black Oak casino and its content lands him behind bars on Thursday.
As a surveillance camera zoomed in on the lost property, security got a clear picture of what was in the plastic baggie and called the Tuolumne County Sheriff's office to investigate. Once on scene, security officers handed over 5.81 grams of black tar heroin to a deputy. The deputy was then led to the man observed on the footage losing the baggie, 35-year-old Benjamin George of Modesto.
Further investigation brought K9 Beau to the scene to sniff around George's SUV in the casino parking lot. The dog alerted to a drug odor. A search of the vehicle uncovered a glass smoking pipe with residue and other drug paraphernalia.
George was booked into the Tuolumne County Jail for having a controlled substance for sale and possession of drug paraphernalia.