Local Officer's Memorial To Lead Off With Downtown Procession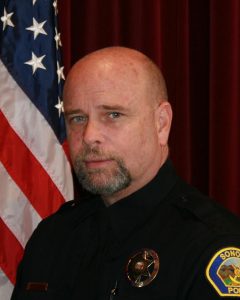 Sonora Police Officer Mike Christ

View Photos
Sonora, CA — Traffic will slow in downtown Sonora Saturday as Mother Lode family, friends and colleagues of a former Sonora Police officer honor him with a procession and memorial service.
According to Sonora police officials, motorists should anticipate ten-minute delays beginning at 1 p.m. as a procession for Mike Christ gets underway. It will begin at Sonora High School and wind up at Mother Lode Fairgrounds. This will involve a rolling closure of several downtown roads. These are School, Snell and Highway 49/Washington streets to the Highway 108 bypass, westbound on Stockton road into the fairgrounds' entrance.
Christ, who passed away Nov. 17 following an illness, began his career in Tuolumne County. After eventually relocating to the Huntington Beach Police Department, Christ retired back into the community and served as a School Resource Officer for the Sonora Police Department. A special police honors ceremony at the fairgrounds is scheduled to begin at 2 p.m., followed by his family's celebration of his life. Sonora police say the event is open to the public.