Sheriff's Office Deals With Drug Lab Bust, Vehicle Chases, Attempted Rapist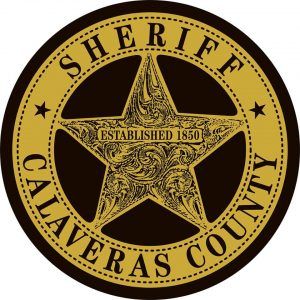 Calaveras County Sheriff's Office

View Photos
San Andreas, CA – Calaveras sheriff's officials are sharing details of a drug lab bust, two high-speed chases and an arrest made relating to an attempted rape.
In the first incident, the Calaveras County Marijuana Enforcement Team (MET) reports that, following a tip, deputies searched a Valley Springs storage container located in the 300 block of Highway 26 last Thursday after contacting a responsible party there. The investigation uncovered what appeared to be a butane honey oil (BHO) lab, although it was not actively producing chemicals at the time.
Searchers found and seized two cases marked with the "Honey Do" brand, each containing 96 butane canisters; also several large plastic storage totes filled with about 200 pounds of processed marijuana. The case remains under investigation, according to sheriff's investigators, who have identified subjects involved but no further information is currently available.
High Speed Chase Nets Alleged Vehicle Thief
Friday evening, as the sheriff's office attempted to initiate a traffic enforcement stop along Pine Street in West Point for a minor traffic infraction, the vehicle failed to yield to the marked patrol car's emergency lights and siren. Instead, officials say, it took off at a high rate of speed on westbound Highway 26, forcing another motorist off the roadway.
The pursuit terminated a short time later for safety reasons but the suspect vehicle was seen on Sawyer Road near West Point and deputies familiar with the area knew the route came to a dead end and established a perimeter. When the suspect vehicle attempted to leave the area a short time later, they conducted a felony car stop and arrested the driver without further incident. He was identified as Lester Dias, 32, of Escalon.
Deputies discovered the vehicle was displaying two different license plates, neither belonging to the car. A VIN number check revealed that vehicle had been stolen from a location in Manteca. A subsequent search located methamphetamine and a key that had been altered to be used as a burglary tool. Dias was booked into the Calaveras County Jail on a felony warrant out of San Joaquin County as well as for felony reckless evading a peace officer; vehicle theft and possession of a stolen vehicle; possession of burglary tools and a controlled substance; unlawful display of vehicle registration evidence; driving on a suspended license. His bail was set at $130,000.
Deputies Still Seeking Second Car Chase Suspect

Late Friday night, another pursuit of a non-registered BMW that failed to yield to an attempted traffic stop took deputies through Paloma eastbound on Highway 26. Near the intersection of Highways 26 and 49 the CHP deployed spike strips that successfully punctured the suspect vehicle's tires. Unfortunately, they also punctured the tires of a sheriff's office patrol vehicle. Another deputy continued pursuit, later turning it over to CHP officers. The BMW, still driving on flat tires, began sparking as the rims struck pavement but the vehicle still continued east on Highway 26 until the CHP managed to stop it east of the South Fork Mokelumne River bridge.
However, the male driver was able to flee on foot into thick foliage after abruptly exiting the driver's side door. While an Amador County K-9 was deployed to assist other law enforcement officers in a subsequent search, the suspect not apprehended. Follow-up continues to determine the identity of the driver.
Suspect Arrested In Gas Station Bathroom Attack
On Sunday, a man wanted for attempted rape, indecent exposure and false imprisonment relating to a July arrest was arrested on a related warrant while in custody at the Amador County Jail.
According to Calaveras sheriff's officials, a 22-year-old female gas station attendant in Wallace reported on July 16 that a male customer, identified as Juan Garcia, had asked for refill of supplies in the restroom. However, when she went to do so, he allegedly exposed himself while making sexual advances and temporarily blocked her from leaving. She was able to leave the bathroom without further incident and called 911 to report what happened. Shortly after her call, deputies were able to locate and arrest Garcia nearby during a traffic stop.