Tuolumne County Gearing Up For User Fees Study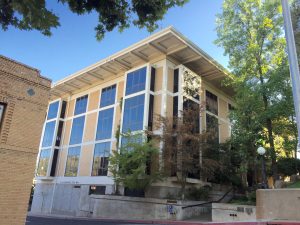 Tuolumne County Government Building

View Photos
Sonora, CA — Over the next few months, Tuolumne County will be conducting a study to see if it is possibly over or undercharging residents in fees based on the actual cost of providing services.
The goal is to complete the study by the end of March, and the board of supervisors will hear a presentation on the process at Tuesday's meeting. An estimated $12.8-million will be collected in user fees during the current fiscal year. Each year the county's user fees are adjusted by the annual Consumer Price Index, which is supposed to account for any extra costs to provide the services. However, rarely is a study conducted as to whether the fee vs. the cost is a close match. In preparing the individual reports, each department will outline every fee related activity, with each employee that contributes, and the amount of time required, when calculating the costs.
Proposed changes to user fees will then be discussed at future meetings. A report about the Agriculture Department, Auditor and Office of Revenue Recovery will come to the supervisors on December 19, Animal Control and  Recreation (Standard Park) on January 2, the Sheriff's Office and Probation on January 16, the Clerk, Assessor and Library on February 6, the Planning Department and District Attorney on February 20, Building and Recreation (aquatics and other programs) on March 6 and Environmental Health on March 20.
Also at this Tuesday's meeting there will be a presentation on the status of the $70-million in post Rim Fire grant money that will go towards National disaster resiliency projects.
The supervisors meeting will begin at 9am.