Child Pornography Raids In Calaveras County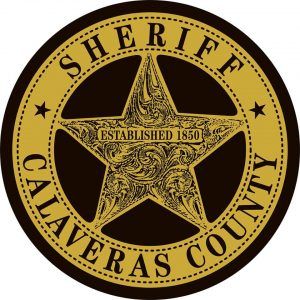 Calaveras County Sheriff's Office

View Photos
Calaveras County, CA — Calaveras County Sheriff's Detectives raided three residences on Wednesday netting digital pictures, drugs and four arrests.
Detectives were led to those locations as part of an ongoing investigation involving a female juvenile exchanging sexually explicit pictures and having inappropriate contacts with two identified adult males, according to sheriff's officials. Some of those images were recovered along with methamphetamine, syringes and pipes.
One of the sites was a residence on Glen Echo Drive in Hathaway Pines. Primary suspect, 43-year-old William Heiser of Hathaway Pines, was arrested for having obscene matter, providing harmful matter and a controlled substance to a minor and being a felon in possession of ammunition. His bail is set at $50,000. A second man, 39-year-old Randy Terry of Arnold, was found to be in violation of his felony probation for having a knife/sword and was taken into custody.  However, he is not suspected to be involved in the child pornography investigation, according to sheriff's officials.
Two other properties on Myrtle Street and Sequoia Avenue in Valley Springs were also searched. Not related to the child pornography case, 27-year-old Jimmy King of Valley Springs was taken into custody at one of the location for being under the influence of a controlled substance, a felon having ammunition and a parole violation. The man detectives were looking for, 24-year-old Jacob King of Valley Spring, was not found at either of the sites. Instead he was arrested on Thursday at the sheriff's office. He faces charges of sending or possessing obscene matter, providing harmful matter to a minor and unlawful sexual intercourse with a minor.
Sheriff's officials note that the investigation is ongoing and no further information is being released.