Stanislaus National Forest Names New 108 Corridor District Ranger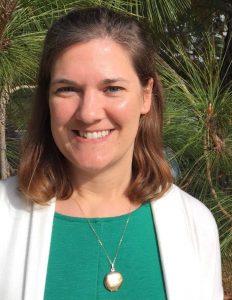 Sarah LaPlante

View Photos
Sonora, CA — Shortly after the first of the year, Sarah LaPlante will become the district ranger for both the Mi-Wok and Summit ranger districts in the Stanislaus National Forest.
LaPlante has spent the past 10 years with the US Forest Service, currently serving as a deputy district ranger in the High Sierra Ranger District of the Sierra National Forest. Stanislaus National Forest Supervisor Jason Kuiken says that LaPlante is familiar with the Stanislaus, adding, "Sarah spent four months at Summit Ranger District last winter as the acting ranger. Her familiarity with Summit's operations and her diverse past experience make her a great fit to take on this new challenge."
LaPlante's other past experience includes working with the National Roundtables for Sustainable Forests in Washington, DC and five years managing recreation, wilderness and special uses in her home state of New Hampshire.
LaPlante received her Bachelor of Arts degree from Dartmouth College in 2000 where she studied environmental and evolutionary biology. She received a Master of Environmental Management and a Master of Forestry from the Nicholas School of the Environment and Earth Sciences at Duke University in 2007.