Spike In Traffic Fatalities For Thanksgiving Holiday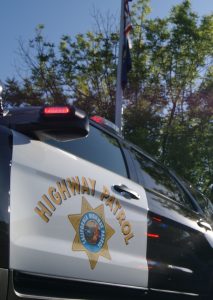 CHP patrol car

View Photos
Sonora, CA — Both the state and the Mother Lode saw an increase in deadly crashes over the Thanksgiving holiday during the CHP Maximum Enforcement Period that began last Wednesday evening and ended Sunday night.
It was a busy time for Calaveras County CHP officers who dealt with fifteen collisions. One was a double fatal that sadly claimed the lives of a mother and her baby girl after their vehicle hit a bear on Highway 4 Thanksgiving night, as reported here. Officer Toby Butzler states that two accidents had major injuries and one was determined to be the result of DUI. There was also one drunk driving arrest and three speeding tickets issued.
Regarding whether the slick roads were to blame for some of the travel troubles, Butzler replied, "The rain never causes collisions; people driving too fast in the rain cause the collisions. I'm unsure of how many of the fifteen where really weather associated. We did have weather conditions over that time period, but if people would slow down during the rain, turn on their headlights and use their windshield wipers appropriately that number probably would have been a little less."
In Tuolumne County, CHP spokesperson Faustino Pulido details that there was one traffic collision that killed a sister and brother on Highway 108/120, as reported here. He adds, "The female driver was without a seatbelt. Additionally, officers issued 112 citations and made five DUI arrests."
CHP statewide statistic showed a spike in fatal crashes with 50 people killed in 41 traffic collisions, a jump from 31 deaths resulting from 27 accidents last year during the same period.  Of those killed four were pedestrians. CHP officers made 1057 arrests for DUI, up from 902 last year in the state.