Copperopolis Residents Killed In Crash Versus Bear ID'd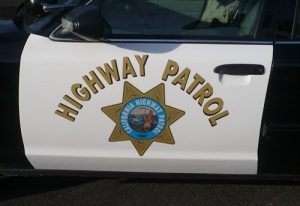 CHP Patrol Car Logo

View Photos
Copperopolis, CA — The CHP has identified the mother and daughter tragically killed the night of Thanksgiving in a crash involving a bear.
It happened at 6pm on Highway 4 west of Holiday Mine Road.  27-year-old Sarah Rae Rohde of Copperopolis hit the bear while driving her 2002 Subaru Impreza. She and her one-year-old daughter, Ariana Harris, were killed due to the crash. The CHP reports that the bear "caused a major intrusion into the passenger compartment of the vehicle." Rohde's four-year-old son, Julian Harris, sustained "minor to moderate injuries" and was transported to UC Davis Medical Center.
All three people in the vehicle were using proper seatbelts and safety restraints, according to the CHP. The bear, estimated to be 350 lbs., was also killed by the impact of the crash.