California's Uninsured Rate Declines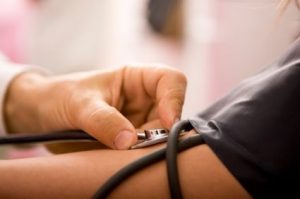 Health- blood pressure

View Photos
Sacramento, CA — The number of people without health insurance in California is on the decline, according to newly released statistics.
The US Center for Disease Control (CDC) reports that 6.8-percent of Californian's went without health insurance during the first six months of this year. It is a decline from 7.2-percent during the same period in 2016.
In 2013, prior to the federal passage of the Affordable Care Act, when there was no financial penalty for declining to purchase insurance, 17-percent of Californians were uninsured.
The CDC adds that the average uninsured rate for states that operate their own exchanges, such as Covered California, is 8.3-percent. The uninsured rate for states in the federally facilitated exchange is much higher, 16.1-percent.