Brown Issues Thanksgiving Pardon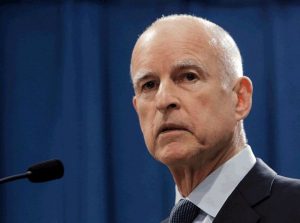 Jerry Brown

View Photos
Sacramento, CA — Governor Jerry Brown is utilizing the Thanksgiving holiday to pardon a man that was wrongly convicted of a 1978 double murder.
The Governor's Office reports that a new investigation, including modern DNA tests, concludes that 70-year-old Craig Richard Coley did not kill his 24-year-old girlfriend and her four-year-old son at Southern California apartment nearly four decades ago. Coley was tried twice with the first resulting in a hung jury and the second time in a first degree murder conviction.
Brown's official pardon notes that the Simi Valley Police Department and Ventura County District Attorney's Office recently initiated an investigation into the integrity of Coley's conviction and found that he was actually innocent. Coley had no criminal investigation prior to the arrest in 1978 and he has been a model inmate over the past 38 years.
Brown adds that he hopes whoever killed Rhonda and Donald Wicht are eventually brought to justice.