Thanksgiving Travelers Flock To Holiday Destinations In Record Numbers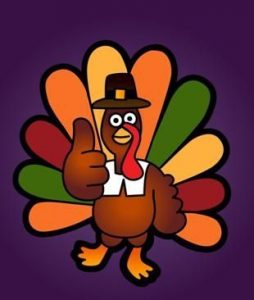 Thanksgiving Turkey

View Photos
Sacramento, CA — Generating the highest travel volume in a dozen years, nearly 51 million Americans are planning to travel more than 50 miles this Thanksgiving holiday weekend, say travel industry insiders, now dishing related news and advice.
AAA officials estimate that travel is up 3.3 percent over last year and that nearly 90 percent — or roughly 45.5 million — of those fleeing the coop for the holiday will be road-tripping to their destination.
Travel experts attribute the increase to a stronger economy and labor market, which are generating rising incomes and a consumer confidence trend that should continue to fuel a strong holiday travel season through the year's end.
While drivers will be paying the highest Thanksgiving time gas prices since 2014, travel industry insiders say airfares are the cheapest since 2013, which has contributed to a five percent surge in air travel. Over the holiday weekend more than eight percent – roughly four million travelers – will be flying.
However, flight savings may wind up going to cover rental car costs, which on average are up 34 percent from last year due to domestic demand and the higher costs for newer fleet cars with added features and benefits. Wednesday will be the peak day for rental car pickups; Sunday for drop-offs.
Record-setting Travel Delays?
For those having to deal with congestion in major cities like San Francisco, today may be the worst day to hit the road as commuters mix with holiday travelers, generating what may become record-level travel delays of two to three times more than considered the norm.
Those not heading to Grandma's house may well be bound for warm-weather theme-park destinations like Orlando and Anaheim, which lead this year's Top Ten Thanksgiving travel destinations. New York City (#3), Las Vegas (#5) and San Francisco (#8) are rising in popularity as vacation spots. Rounding out this year's list is Honolulu (#4), Punta Cana in the Dominican Republic (#6), Cancun, Mexico (#7), Kahului, Maui (#9) and Ft. Lauderdale (#10).
According to AAA Northern California spokesperson Michael Blasky, anyone planning on getting tipsy this Thanksgiving should, of course, have a plan to get home safe. However, he adds, "If that plan falls through, give AAA a call and we'll get you home safely." AAA's Tipsy Tow service will start at 6 p.m. on Thanksgiving Day and run through 6 a.m. this Friday morning.
The Tipsy Tow provides anyone — even AAA nonmembers — with a free up to ten-mile tow and ride home. For longer distances, motorists will be charged a standard towing rate. Blasky emphasizes that the service will not include roadside assistance. Drivers, passengers, party hosts, bartenders, and/or restaurant managers may simply call 1-800-AAA-HELP (1-800-222-4357) between 6 p.m. Nov. 23 and 6 a.m. Nov. 24, state they need a "Tipsy Tow," and provide the driver's name, home address, phone number and vehicle/driver location.