Felon's Bad Casino Floor Behavior Backfires, Triggering Fresh Charges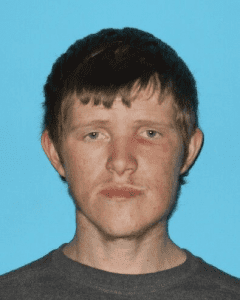 Tommy High TCSO Booking Photo

View Photos
Sonora, CA — A Copperopolis man wanted on several warrants is now sitting in the Tuolumne County Jail on a bond of nearly $171,000, facing new charges following his arrest at a local casino.
According to Tuolumne County Sheriff's spokesperson Sgt. Andrea Benson, it was just after 10 o'clock last night when deputies responded to a call from Black Oak Casino Resort security staff who made contact with 21-year-old Tommy High on the gaming floor due to a verbal altercation with another patron. As it turned out, High had multiple warrants out for his arrest.
Deputies met with security officers on the third floor of the parking garage and arrested High on those warrants, which included charges of committing a felony while out on bail, ID theft, drug possession, conspiracy to commit a crime, violation of probation and failing to appear in court. He also had a warrant out of Modesto for failing to appear on a stolen vehicle charge.
Fresh charges began to accrue when deputies found High in possession of more than ten grams of methamphetamine and a glass meth smoking pipe — and discovered that the Acura Integra he drove to the casino had been stolen from Stockton. A DMV registration check further indicated that the vehicle's license plate had been issued to a Nissan.
In addition to the warrant-related charges, High now stands accused of being in possession of a stolen car, meth and drug paraphernalia, and displaying false license plates.