Getting A Handle On Lightning Strike Fires In The Forest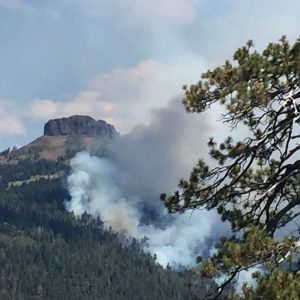 McCormick Fire burning in STF

View Photos
Sonora, CA — Mother Nature has assisted in either containing or extinguishing the blazes, according to Forest Service officials.
Stanislaus National Forest fire officials report the Summit Complex Fire, which includes the Douglas, Willow and McCormick blazes, has been declared out while the Creek Fire is100 percent contained and the Bummers Fire is considered controlled.
"The wet weather over the past week made conditions too wet for these fires to continue," said Clint Gould, acting deputy fire chief. "Any fire activity on the Creek or Bummers fire is very low intensity and both fires are completely contained."
The fires broke out this summer and were allowed to burn in an attempt to reduce ground fuels with firefighters monitoring the flames. However, the recent wet weather has put out the Complex Fire and diminished the flames on the Creek and Bummers fires. In regards to their status, Forest spokesperson Diana Fredlund explains, "Basically contained means if there are fire hoses or fire breaks completely surrounding a fire that is contained. Controlled is the probability that it would escape the fire's containment lines. So, the Creek Fire is contained and the Bummers Fire is controlled, which means it is not likely the flames will break the fire lines around it."
Fredlund advises that fire crews will keep an eye on both of those fires until they are also declared out.