Jobless Rate Falls In State And Mother Lode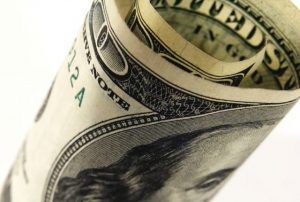 Money

View Photos
Sacramento, CA — The state's unemployment rate fell to 4.9 percent in October, down from 5.1 percent in September and 5.3 percent in October 2016.
Tuolumne County's rate dropped to 4.6 percent in October from 4.9-percent in in the previous month.  Calaveras County's rate fell from 4.5-percent in September to 4.2 percent last month.
The California Employment Development Department released its jobs figures on Friday showing that employers added 31,700 nonfarm payroll jobs last month. Six of 11 industry sectors added most of those jobs. Leisure and hospitality posted the largest increase with a gain of 15,300 jobs, followed by educational and health services, up 8,500, and government, up 4,800. The largest declines were in other services down 1,900 jobs and just behind that is information, which saw a 1,700 drop in jobs.
San Mateo County edged out 2.6 percent Marin County with a 2.5 percent unemployment rate making it the lowest while Imperial County held onto the highest rate at 20.9 percent. The national jobless rate was 4.1 percent last month.