Focus On Business, Growth And Development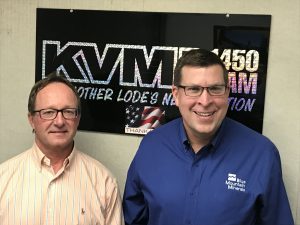 Ron Kopf and Jeff Redoutey

View Photos
Sonora, CA — Mother Lode Views will feature a pair of leaders from the Tuolumne County Business Council.
The group's Executive Director Ron Kopf and Co-Chair Jeff Redoutey spoke about the general issues of business, growth and development. Topics ranged from the role of the Tuolumne County Business Council, inhibitors to business development, concerns about a lack of affordable housing and ways the group would like to see the state reform the California Environmental Quality Act (CEQA).
The Tuolumne County Business Council was formed in 2008 as way for business leaders to share their experiences and address local challenges. Kopf became Executive Director in 2011.