Truck Stuck In Mud Lands Man Behind Bars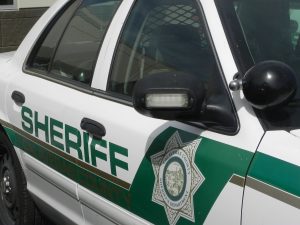 Calaveras County Sheriff

View Photos
Paloma, CA — The rainy weather along with a curious citizen's call to 9-1-1 help Calaveras County Sheriff's Deputies nail a driver for auto theft and trespassing.
Deputies responded early this morning to a report of trespassers on a property in Paloma. Once on scene they found a man and woman inside a garage and a truck with a trailer stuck in the mud blocking a driveway.
Further investigation uncovered that the two were not the owners of the residence and the truck had been stolen from the Linden Irrigation District yard in San Joaquin County sometime in the night. Sheriff's officials report that during his arrest, 26-year-old Brett Schmidt of Modesto put up a fight while being handcuffed injuring one of the deputies. Along with the vehicle theft and trespassing, resisting arrest has also been tacked on to his charges. Schmidt's bail is set at $60,000.
Sheriff's officials note that the female was questioned and released at the scene.