Update: Sierra Nevada Flood Watch & Winter Storm Warning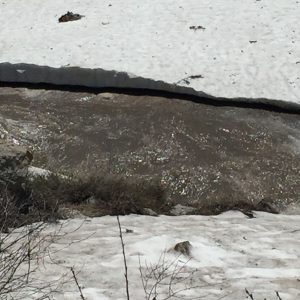 Highway 108 Sonora Pass snow and fast river

View Photos
A Flood Watch issued for the Sierra Nevada and Mariposa County will remain in effect through 7 AM this morning.
Light to moderate rainfall is expected to continue across the region and may become heavy at times.
The Winter Storm Warning also continues for the Sierra Nevada above 7,000 feet, through 7 AM this morning.
Snow levels are generally around 7,000 feet.
Total snow accumulations will range from half-a-foot to two feet above the 7,500 foot elevation.
Wind gusts will continue to range from thirty to fifty mph along the highest peaks.
A Flood Watch means there is a potential for flooding based on current forecasts. You should monitor later forecasts and be alert for possible Flood Warnings. Those living in areas prone to flooding should be prepared to take action should flooding develop.
A Winter Storm Warning for snow means there will be snow covered roads and limited visibilities. Travel is not recommended while the Warning is in effect. If you must travel, keep an extra flashlight, food and water in your vehicle in case of an emergency.