New Home For Community Pharmacy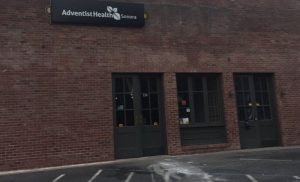 Community Pharmacy Stockton Street Adventis Health Sonora

View Photos
Sonora, CA – The Community Pharmacy Forest Road in Sonora is moving, but not far.
The new location is just around the corner, from Fairview Lane to 220 W. Stockton Street in the building that used to house the old Bertelli's Pharmacy. The facility will also get the new name of Community Pharmacy Stockton Street. Adventist Health Sonora officials report that this site will allow for more parking and an additional physician office at the rural health clinic. The move will take a few days as staff is working to close the old pharmacy and reopen in the new space by 8 a.m. on Tuesday, November 14th.
Hospital officials add that all prescription needs will be accommodated during the move by calling Community Pharmacy Greenly Road 209-536-3700 and by Tuesday the phones at the new location should be up and running.