Bears Declawed In The Opening Round Of Football Playoffs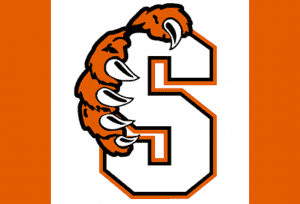 Summerville Bears logo

View Photos
Tuolumne, CA — Summerville is stung by the Hilmar Yellowjackets in their first playoff bout at the new Thorsted Field.  You can hear Sonora host Colfax at Friday, November 17th at 7pm on Star 92.7 and streamed on myMotherLode.com.
Summerville High Vs. Hilmar
Written by: Brandon Steele
After a successful season, going 8-2, the Summerville Bears come up short in round one of the playoffs.
The Hilmar Yellowjackets walked into the "Ville" and sucked the life out of the Bears in a dominant 47-3 win. Summerville was unable to stop the Yellowjackets offense giving up 37 points in the first half. Summerville only managed a lone three points in the third quarter as five turnovers cost the Bears the opportunity to win their first home playoff game at the new Thorsted Field.
All in all, an 8-2 record is the best under Coach Sean Leveroos. The Bears will head into a long off season, losing seniors Luke Fulkerson and Dominic Esquivel. Although, Quarterback Michael Litzler will return and plans to bring them back to the playoffs next year.
Calaveras also lost in the fist round to Ripon 28 to 13. Still in the hunt, the 9-2 Sonora Wildcats started its playoff run in a big way Thursday night, defeating Highlands 70-48. Next Friday night at Dunlavy Field, the Wildcats hope to clip the wings of the 8-3 Colfax Falcons in the 2017 CIF Sac-Joaquin Section Football Playoff Brackets – Division V tournament.