Boyfriend Arrested After Fight Over Money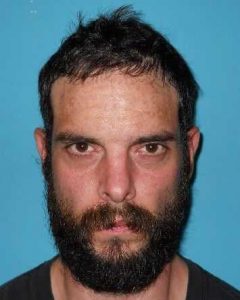 Garrett Kitchen

View Photos
Sonora, CA — A boyfriend already on probation for domestic violence now faces another charge for that and attempted robbery after an argument with his girlfriend escalated into violence.
The argument between the couple took place over the weekend had to do with money, according to Tuolumne County Sheriff's officials, who report that 32-year-old Garrett Kitchen pushed his girlfriend down to the ground when she refused to give him her purse. He then tried to grab her bag from her shoulder. Unable to wrestle it free, Kitchen took off on foot.
Deputies caught up with Kitchen yesterday afternoon in front of Dickies Restaurant in the Crossroads Shopping Center in Sonora. He was taken into custody without incident.
Along with these new charges, Kitchen also faces drug, manufacturing a dangerous weapon, contempt of court, probation violation and four failure to appear warrants on domestic violence charges stemming from earlier incidents.