Heralding November Diabetes Awareness Month, New Center Opens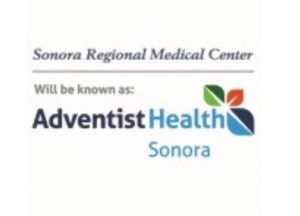 Adventist Health Sonora

View Photos
Sonora, Ca — Adventist Health Sonora officials announce in tandem with Diabetes Awareness Month its Diabetes Resource Center is stepping up to help the thousands of locals living with the disease.
Between Tuolumne and Calaveras counties an estimated 7,000-plus people have diabetes, officials say. Led by Jacey Rodriguez-Serva, FNP and Adventist Health Sonora's Live Well Be Well Center staff, the new center is available to patients with a physician referral.
Outlining the center's role, Rodriguez-Serva, a nurse practitioner specializing in internal medicine, explains, "It can be overwhelming for people to adjust to the daily demands of living with diabetes, especially when they are newly diagnosed or facing complications from the disease. We help patients set goals and provide the tools and support they need to succeed."
Health officials stress that those with diabetes can live long, healthy lives as long as their disease is properly managed. Poorly controlled diabetes can cause a variety of complications that include nerve damage, trouble healing wounds and cardiovascular disease.
Center patients can count on receiving support with monitoring blood glucose, eating a balanced diet, managing medications, setting goals for exercise and dealing with life stressors. Personalized treatment plans also include referrals for other services and specialists when needed. For more details, talk with your doctor about a referral and/or call the center at 209 536-3720.