Update: Cold November Rain Is Forecast Later This Week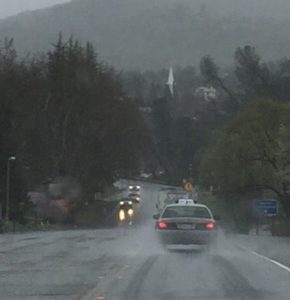 Heavy Rain in Sonora

View Photos
A Pacific storm is forecast to impact the Mother Lode, the Sierra Nevada and the Northern San Joaquin Valley later this week.
Precipitation could begin in the Shasta mountains by Thursday afternoon and spread across most of Interior Northern California on Friday. The bulk of the precipitation, along with breezy conditions, is expected Friday night through Saturday.
Snow levels will initially be above 6,500 feet on Friday but lower to 4,000 to 5,000 feet on Saturday behind the cold front.
According to the National Weather Service, one to two feet of snow is likely in the Sierra Nevada.
Significant rainfall is possible in the Central Valley and the Mother Lode. Rainfall totals will be around one to two inches in the Central Valley and one to four inches in the foothills. Precipitation will wind down by Sunday morning.
Rain slick roads can be expected with localized flooding from leaf-clogged drains and ash flows around recently burned areas.