Man Arrested For Felony DUI And Child Endangerment After Crash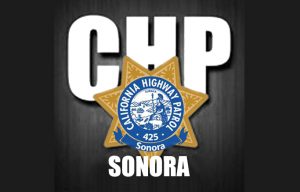 CHP Sonora

View Photos
Jamestown, CA — A 33-year-old Turlock man, and his two children inside the vehicle, sustained minor to moderate injuries in a crash near downtown Jamestown.
It happened late Sunday evening, shortly before midnight, at the intersection of Highway 108/49 and Main Street. CHP spokesperson Faustino Pulido says that Andre Slater was driving a 2017 Chevy Malibu southbound on Highway 108/49 with an 11-year-old girl and 10-year-old boy inside.
A Jamestown man, 44-year-old Jayson Hein, drove his 2006 Ford F-450 flatbed truck from Main Street into the southbound acceleration lane of Highway 108/49. Officer Pulido adds that Slater, due to his intoxication, drifted into the acceleration lane and hit the left rear of the truck.
Slater and the two children were transported to Adventist Health Sonora to treat their injuries. Slater was later booked into Tuolumne County Jail on charges of felony DUI and Child Endangerment.
The crash occurred while road construction was taking place on Highway 108/49. The CHP notes that Hein's large truck was not part of the Caltrans work, and he just happened to be driving in the area.