A Night Off And Play In Frogtown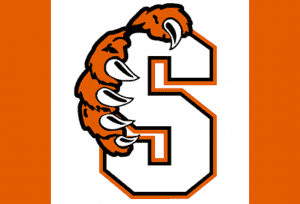 Summerville Bears logo

View Photos
The Sonora Wildcats enjoyed a well-deserved bye week while Summerville headed over to frog country in week nine of the high school football season.
A cold night in Angles did not stop fans from being heard. Right off the bat, it was the Bears driving down the field to have Nick Veach cap it off with a touchdown. Bullfrogs', Ryan Kraft, answered back hitting the end zone to tie the game. The action was back and forth for about eight minutes, as the Bears connected with a Dominic Esquivel touchdown, but a missed field goal made it 13-7. Summerville was able to add some more points on the board before half with a connection to Jared Brick for a touchdown. Trailing 20-7, Kraft hurried a drive to make it 20-14 at the half.
Kraft and the frogs would then later be shut down and only scored another touchdown in the fourth quarter. Summerville was dominant with the defense performing very well and for the most part containing the league's flashiest quarterback.
Nick Veach took control of the carries, as the sophomore was able to control the game with a two touchdown159 yard performance. Summerville put it all together scoring 47 points and shutting down Bret Harte until the dying minutes of the fourth quarter. The final scoreboard read the Bears 47, Bullfrogs 21.
Summerville now at 7-1, possess one of the best records in the MLL. Planning on clinching a playoff berth, Summerville will host homecoming next Friday night against Calaveras.
Calaveras beat Amador last night, 26 -10. Sonora had a bye-week. The team returns to action next week on Argonaut's home turf in Jackson.
*Brandon Steele contributed to this story.