Some Classes Resume Monday In Calaveras Unified District Despite Teacher Strike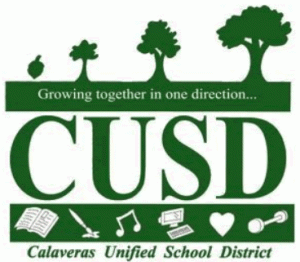 Calaveras Unified School District

View Photos
San Andreas, CA – Elementary students will hit the books again on Monday while other schools will remain closed in the Calaveras Unified School District due to a teachers strike.
Superintendent Mark Campbell indicates that classes will resume at all elementary school sites Monday (Oct. 23) as there will be sufficient substitute staff, to provide a safe, secure and productive learning environment for those students. However, middle and high schools in the district will remain closed as there is not enough staffing.
Talks broke down between the union and district late on Wednesday night with the teachers heading to the picket lines on Thursday forcing the closure of all district schools for the past two days. Compensation is the main hurdle in coming to a contract resolution, according to both parties, with the details outlined in an earlier story here. While noting that progress has been made on several fronts including class size, a district wide safety committee and pay for Career Technical Education teachers, Calaveras Unified Educators Association President Lorraine Angel argues that a pay increase is needed to attract and retain good teachers to the county, stating, "We've been losing teachers at a rate of about ten percent a year. Some to retirement but the biggest hit has been teachers leaving to go to neighboring districts where they can get more money. They're getting several thousand dollars more a year."
The districts latest informal offer is a two percent one-time payment and a three percent salary increase instead of the 6.5 percent raise the union wants. Campbell shares that the district has called for a 2 p.m. meeting on Saturday but as of press time was still awaiting a response from the union.