Jamestown Man Sought Following Chase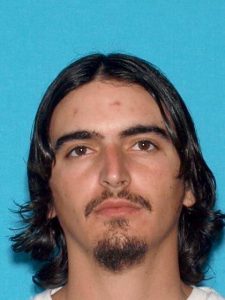 Richard Labrado

View Photos
Jamestown, CA — The Tuolumne County Sheriff's Office is asking for help from the public in locating a Jamestown man that led deputies on a high speed chase.
It happened earlier this week when a deputy came across a stolen Chevy Impala near 5th Avenue and Highway 108 in Jamestown. The driver, 26-year-old Richard Labrado, stepped on the gas when he saw the deputy. A short chase concluded in the Twin Pines Mobile Home Park on Wigwam Road when Labrado allegedly jumped out of the car and took off running. He could not be located. A passenger in the car, 23-year-old Tara Sommers, remained inside, and was arrested on a drug use paraphernalia warrant.
If anyone knows of Labrado's whereabouts, they should call 209-533-5815. He is wanted for possession of a stolen car, evasion and resisting arrest.