Sonora Seeking Applicants For Homeless Task Force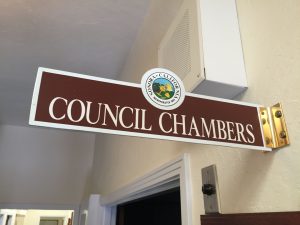 Sonora City Council Chambers

View Photos
Sonora, CA — Those seeking to join the City of Sonora's new Homeless Task Force have just over two weeks to submit an application.
The committee, which will look into potential solutions to issues arising from an increasing homeless population, will be comprised of two members of the city council, a homeless advocate, a charitable organization provider, a public member and a business member. Applications must be received at Sonora City Hall by Monday, August 28, at 4pm. Mayor Connie Williams will make recommendations for appointment, and formal confirmation will come from the city council. It has already been indicated that the council members will be Jim Garaventa and Matt Hawkins.
Questions should be directed to Sonora City Administrator Tim Miller at 209-532-4541.
Click Here For A Homeless Task Force Application