The State Of Commerce In Tuolumne County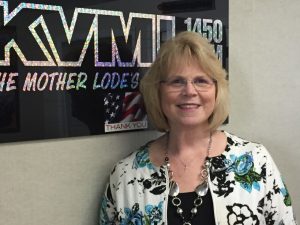 Amelia Harrison

View Photos
The Tuolumne County Chamber of Commerce continues to assess the state of business in Tuolumne County.
Amelia Harrison, the Tuolumne County Chamber of Commerce Executive Director, was Friday's KVML "Newsmaker of the Day".
Harrison has held this position for a little less than one year.
Mike Ayala, the last Executive Director, retired after three years. Ayala had replaced longtime leader George Segarini, who now serves as a member of the Sonora City Council.
Harrison has been a member for fourteen years and has served as an Ambassador, Ambassador Chair and Board President.
"I believe that Tuolumne County is a great community and that our businesses matter," Harrison said. "I really want to make a difference and continue to have the Chamber and the local businesses work together."
So what is the state of commerce in Tuolumne County?
According to Harrison, "In talking with our chamber members, they are seeing an increase in business. We are seeing both expansions of existing business as well as new business coming to this area. We had a rough time after the recession and the Rim Fire. This is a great county to run a business in. We have a lot of networking here and huge support. People are really trying to do positive growth here."
Harrision continued, "The Tuolumne County Chamber of Commerce is here to help educate, work with and assist local business. We want our members to think of their membership as an investment in the present and the future of Tuolumne County. We offer classes, business plans and provide valuable financial and political information."
For more information, log on to http://tcchamber.com or call 532-4212.
The "Newsmaker of the Day" is heard every weekday morning at 6:45, 7:45 and 8:45 on AM 1450 and FM 102.7 KVML.