County Ed Office Actively Recruiting For On The Job Learners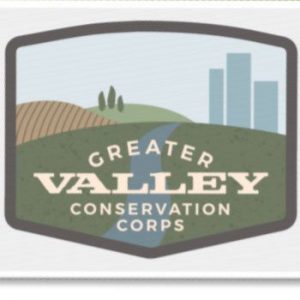 Greater Valley Conservation Corps logo

View Photos
Sonora, CA – For those between the ages of 18 and 25 and looking for a job, agencies working in tandem say several learn-on-the-job positions need to be filled right away.
Officials at the Tuolumne County Superintendent of Schools Office (TCSOS) are promoting a partnership they have forged with the Greater Valley Conservation Corps (GVCC) in cooperation with the San Joaquin County Office of Education (SJCOE) and Mother Lode Job Training.
Through it, GVCC corps members are now being recruited at starting rates between $10.50 and $11.50 an hour for a number of GVCC projects planned within Tuolumne County focusing on environmental conservation, ecological restoration, public safety and public land beautification. These jobs include landscaping and fire fuel reduction; habitat restoration; light construction and deconstruction; and lot cleanups.
Along with seeking workers interested in improving the local communities and environment, program officials are looking for individuals who already have or want to earn a high school diploma or GED along with other industry-recognized certificates while also gaining career development and life skills.
For more details, locally call TCSOS Coordinator of School and District Support Colleen Whitlock at (209) 536-2075 or email her at cwhitlock@tcsos.us. You can reach the Greater Valley Conservation Corps site by clicking here.