Additional Details About Sonora Homeless Task Force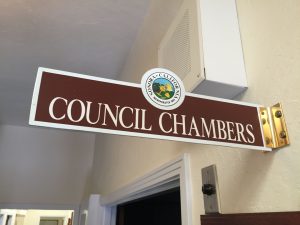 Sonora City Council Chambers

View Photos
Sonora, CA — New information has been released ahead of today's city council meeting about the proposed makeup of the Sonora Homeless Task Force.
The group would look at issues, and potential solutions, related to challenges stemming from an increasing homeless population. The proposal up for debate today by the city council calls for creating a task force of seven members. It would include two members of the city council, a homeless advocate, an agency service provider, a charitable organization provider, a public member and a business member.
If the concept is approved, prospective task force members would need to submit an application to the city, and Mayor Connie Williams would then make a recommendation as to who should fill the seats, and the confirmation would come from the full city council.
It is on the agenda for the 5pm meeting at city hall.